Paul Howell Joins The Curve as Non-Executive Director and Chair of The Board
The Curve is excited to announce that Paul Howell will be joining us as a Non-Executive Director and Chair of the Board.
With over 22 years of experience as a Director and more recently, Group Innovation Director at AME Group Ltd, Paul is bringing a wealth of experience and will no doubt inject valuable insight during key decision making and strategy discussions.
CEO and Co-founder, Paul Ridgway welcomed Paul's imminent arrival, stating; "We're delighted to have Paul join us at The Curve. He brings with him a vast amount of experience in the strategy space and he will no doubt prove to be a valuable asset, helping us to achieve our growth targets and guide us in key decision making."
Paul Howell also shared his thoughts on joining The Curve; "I'm excited to be taking the role of Chair, working closely with the Board and the team to support The Curve through the next phase of its journey. I have already spent time with the team and it is clear that the Company is well positioned to capitalise on its class-leading capabilities and its obsessive commitment to customer success'.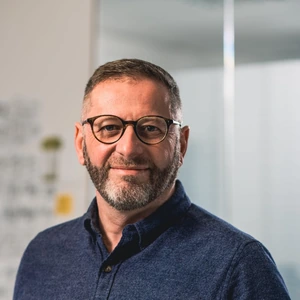 Having already achieved a great deal, from working with local businesses through to large organisations including the NHS, and moving into our own offices, The Curve is continually pushing for success and this is a great time for us to expand our senior strategy team by appointing Paul.
This is an exciting new chapter for The Curve, with Paul Howell as a member of the board, his experience, commitment and expertise, specifically in strategic guidance and leadership will help the company achieve its long term objectives and success.