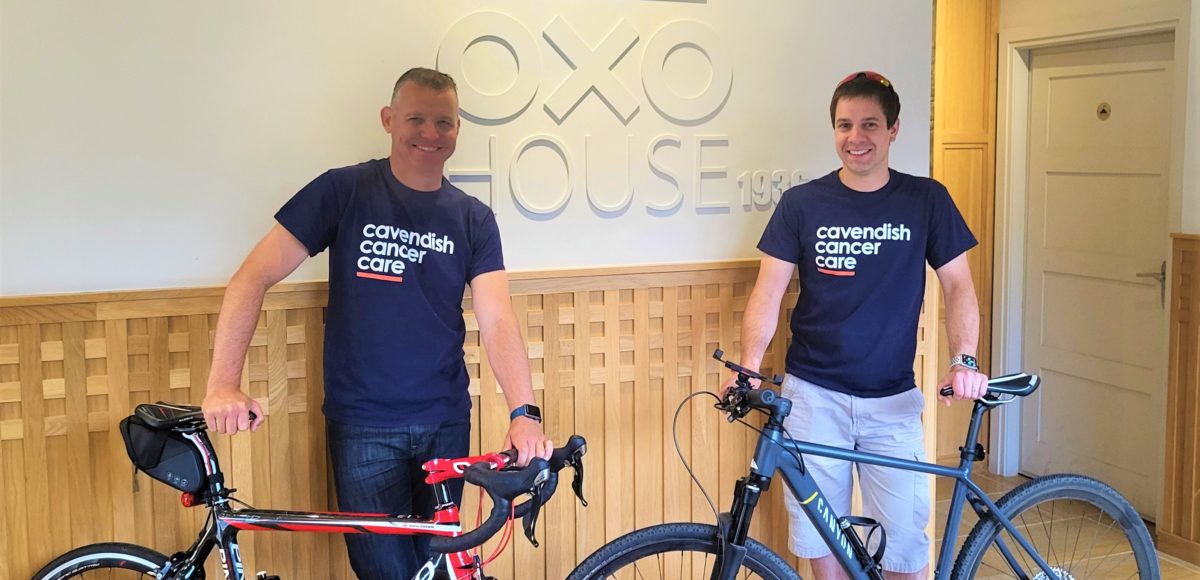 St. Pauls to St. Andrews, Raising Money for Cavendish Cancer Care!
This year, as part of The Curve's charity fundraiser for Cavendish Cancer Care, the team have decided to really push themselves and take on a serious challenge.
The plan is for The Curve's very own Saint's, Paul and Andrew, to cycle across the country, starting at St. Paul's in London and to finish all the way up at St. Andrew's in Scotland (See what we did there?). All in order to raise awareness and support for our charity partner Cavendish who support cancer patients and their loved ones as well as offer specialist services for children.
Their aim is to reduce the psychological, physical and emotional impact that cancer and its treatment brings. All Cavendish Cancer Care services are given on a self-referral and free of charge basis. 
This includes face to face appointments at their home – the Tim Pryor Centre, based on Wilkinson Street close to the University of Sheffield. Cavendish also continues to offer live online and telephone appointments for clients who prefer this or where they cannot access the Centre for in person support.
As shown in the image of the route: Andrew and Paul are planning on completing the challenge in around 43 hours to cover the 486 miles!
They are both highly competitive, so everyone here at The Curve believes that they will do it quicker, soft shorts permitting.This equates to 8 hours of cycling a day, in which Paul and Andrew will average up to 82 miles a day!
Starting on Friday September 8th and leaving the steps of St. Paul's London at 9:00am sharp heading north towards Market Harborough, a mear(?) 95 miles away on day one. Their aim is to have completed the challenge by September 13th when they arrive at the doors to the Old Course hotel on St. Andrews! Supporting them the whole on the road is James Hall, The Curve's intern from last year who's made a lasting impression on the team through his stellar performances and work ethic.
Here's a full breakdown of each stage of the journey;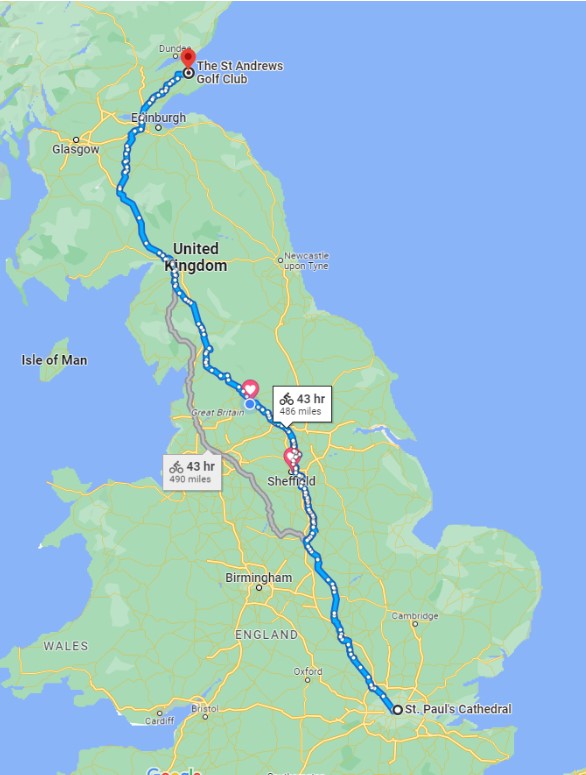 Get Involved
As our charity partner, we're incredibly proud to be supporting and sponsoring Cavendish having learned about and seen the incredible support that they provide to the families across the country who are affected by Cancer. They are funded solely through the generosity of others and every penny goes back into the charity to make sure that they can offer the best service possible to those that need it most so if you can donate it really does make a difference.
You can find out more about Cavendish Cancer Care and the services they provide through their website
Cavendish Cancer Care
and if you would like to donate to Paul and Andrew's fundraising goal you can do so here -
Fundriasing For Cavendish Cancer Care!
If you'd rather sponsor the boys and get your business associated with this Epic charity ride, then get in touch and we can add you to the campaign.